Welcome All - Welcome All New Comers!
<![if !vml]>

<![endif]>
<![if !vml]>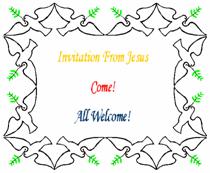 <![endif]>
If you don't know what Gods plan is for you!
Now is the opportunity!
Please relax and ask God
To show you His great plan!
He promised that He will!
If you are interested?
"Seek the Lord while He may be found call upon Him while He is near.
Let the sinful forsake their paths and the unrighteous man his thoughts, and let Him turn to The Lord and He will have Mercy on Him; And to our God, for He will abundantly pardon and forgive"
Isaiah 55:6-7
"Come all who are thirsty, come to the waters: Come, buy and eat!
Come by wine and milk without money and cost. Why spend money on what is not bread and your labour on what does not satisfy! Listen to Me and eat what is good And your soul will delight in the richest of fare" Isaiah 55:1
We are going to be searching Gods Word – The Bible to see what God has to say to you!
<![if !vml]>

<![endif]>
Very Important for Teacher and Student Alike
<![if !vml]>

<![endif]>             <![if !vml]>

<![endif]>           <![if !vml]>

<![endif]>
It is very important before you begin your bible study, to be in close fellowship with God The Father, through The Holy Spirit.
It is the Work of God The Holy Spirit to show you (shine a light on) what God wants you to learn about His plan for your life, from Gods written Word - The Bible.
<![if !vml]>

<![endif]>                  <![if !vml]>

<![endif]>
To be in fellowship with God The Father you must tell Him what He already knows about any new sins, which you have done,  since you last named any sins to God.
"If we confess our sins (Name our sins to Him) He is faithful and just to forgive us our sins and to cleanse us (make us clean) from all unrighteousness (Sins we have forgotten about)" 1 John 1:9
Once this is done you are forgiven completely from what is in the past again, and you are now ready for bible class. You can learn and understand what God The Holy Spirit has to Teach You, so you can live the life God The Father desires you to live – For Him!
Remember Gods Promise and Commands
"God is able to make all Grace abound to you, so that in all things at all times, having all that you need, you will abound in every good work"
2 Corinthians 9:8
"I urge you to live a life worthy of the calling you have received"
Ephesians 4:1
Its now time to come to God in pray and to name our sins to Him alone, and then to ask God to teach us!
Sword Drill: Psalm 51:4
Remember that we do not ask Him to "Forgive us because He has already paid the cost price for our sins. The work is done. He has promised to "Forgive" us if we name them to Him, God The Father"
<![if !vml]>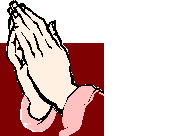 <![endif]>