Lesson 10:     Furniture of The Tabernacle – The Bronze Laver
<![if !vml]>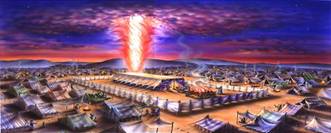 <![endif]>
<![if !vml]>
<![endif]>Today's Key Word is Forgiveness – The Act
Where God puts behind Him forever all of our past sins and never remembers them ever again.
<![if !vml]>
<![endif]>Today's Key Word is Cleansing  – The Act
where God cleanses and Cleans us from all
sins after we are saved.
The Bronze Laver
<![if !vml]>

<![endif]>
Sword Drill Exodus 30:17-21
No dimensions were given for the Bronze Laver
The Bronze Laver was positioned between the Bronze Alter and the Entrance to The Holy Place
Only the High Priest could enter The Holy of Holies once a year or else he would die and priests could only enter The Holy Place or else they too would die.
The High Priest and Priests had to wash their hands and feet before entering either The Holy Place or The Holy of Holies, or else they would die because all contact with the world had to be removed before coming into God's presence
Forget to wash and you are dead.
The Glory of The Lord (The Shekinah Glory)
Resident in The Holy of Holies would kill them!
Fire would come from behind the Curtain in the Holy of Holies from The Lord who resided there between The Cherubim on the Ark of the Covenant
Sword Drill Leviticus 10: 1 - 2
<![if !vml]>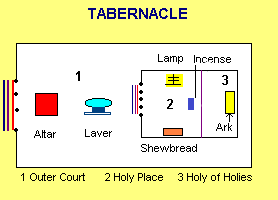 <![endif]>
Furniture of The Tabernacle – The Bronze Laver
Today's Reading-John 13: 1 – 17
<![if !vml]>

<![endif]>
"God The Father" Placed your sins and my sins to His Son, Jesus Christ on the cross
Because Jesus Christ bore all of our sins, we simply now have to name our sins to God The Father and He forgives us.
Sword Drill: 1John 1:9
In the time before Chrisst Death, "The time of Israel", people had to ask Gods forgiveness and follow a very expensive ritual and ceremony called the Nazerite Vow to be cleansed of all sin.
Sword Drill: Matthew 6:9–14 & Numbers 6:2-21 & Acts 21:24
Now that Christ has "Paid the Price in full" for all of our sins, we are now
free from the law, which was always a great burden to the Israelites
Sword Drill: Acts 15:10 – 11 & Matthew 11:28 -30
We are now instructed as priests ourselves just to name our sins to God The Father, and He will simply forgives us and purify us from all wrong doing
Sword Drill: 1John 1:9
We must never promise (vow) to do better, or beg God's forgiveness.
This is a vow we could\may not keep, and will not help us in the long term. We are FREE to ask God for help to overcome our sinful ways and through His Word, and depending on His promises, through prayer and the Power of the Holy Spirit. The problem areas in our life can and are overcome. He has promised to forgive if we name the sin to Him.
Jesus Christ paid in full for everything. We don't need to feel guilty about the sin, once it's confessed. We need to rest in His work and perfect provision and then to learn and obey His commands.
Past SINS - Present SINS - Future SINS
All SINS have been judged in Christ
<![if !vml]>

<![endif]>
Our sins<![if !vml]>

<![endif]> <![if !vml]>

<![endif]> <![if !vml]>

<![endif]> Judged in Him
(Please fill in the blank space)
"It is ______________ was His cry"
Sword Drill: John 19:30
Furniture of The Tabernacle – The Bronze Laver
(Please fill in the blanks)
Sword Drill 1 John 1:5 – 2:2
"This is the message we have heard and declare to you; God is _______; in Him there is ____ darkness at all. If we claim to have fellowship with Him and yet walk in the darkness, _________and do not ____ by the ______. If we walk in the _______, as He is in The Light, we have ________________ with one another, and the Blood of Jesus Christ, His Son, _______________ us from all sin. If we claim to be without sin, we __________ our selves and the Truth is not in us. If we _______ our sins, He is ___________ and _______ to Forgive us our sins and to ___________ us from all unrighteousness. If we claim we have _____ sinned, we make God out to be a _______ and His Word has ____ place in our lives. My dear children, I write this to you so that ___________. But if anybody does sin, we have one who __________to The Father in our ______________ Jesus Christ The Righteous One. He is The ____________ Sacrifice for our sins and not for our sins only, but for the sins of the _________ world.
Mercy - Forgiveness - Goodness
<![if !vml]>

<![endif]>
Sword Drill Isaiah 43:25
Sword Drill Philippians 3:12 – 17
(Please fill in the blanks from verse 13-14)
"______________ what is behind and straining towards what is ____________, I press ______ toward the goal to win the ____________"
<![if !vml]>

<![endif]>
Furniture of The Tabernacle – The Bronze Laver
We now have a great freedom in Jesus Christ
But
<![if !vml]>

<![endif]>              <![if !vml]>

<![endif]>                  <![if !vml]>

<![endif]>
<![if !vml]>

<![endif]>
Sword Drill Galatians 5: 13–17
(Please fill in the blanks)
"Do ______ use your freedom to indulge the __________ rather serve one another in _________"  "If you keep on biting and devouring each other, watch out or you will be ____________ by each other" "Live by the _______ and you will not gratify the desires of the sinful nature, for the sinful nature _________ what is contrary to the Spirit and the Spirit what is contrary to the sinful nature "They are in __________ (at war) with _____________!"
<![if !vml]>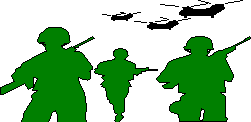 <![endif]>
<![if !vml]>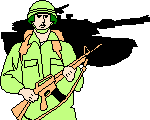 <![endif]>            <![if !vml]>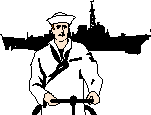 <![endif]>         <![if !vml]>

<![endif]>
Furniture of The Tabernacle – The Bronze Laver
Sword Drill - Hebrews 12: 6–11
Verse 6
"The Lord disciplines those He _______ and He __________ everyone He accepts as a son:
Verse 7
"For what son is not disciplined by his ___________"
Verse 11
"No discipline seems __________ at the time but painful"
<![if !vml]>

<![endif]>              <![if !vml]>

<![endif]>
"Later on, however, it produces a ____________of righteousness and peace for those who are _______ by it"
<![if !vml]>

<![endif]>
"Live a life worthy of the calling you have received. Be completely humble and gentle: be patient. Bearing with one another in love"
Sword Drill: Ephesians 4:1-2
"He who began a good work in you will carry it on to completion until the day of Christ"
Sword Drill: Philippians 1:6
Promise from God - To You!
"I will never leave you nor forsake you"
Sword Drill: Hebrews 13:5
When I sin, I thankyou for forgiving my sins. Thankyou that I will always belong to you, as your son, no matter what I do or fail to do. Thankyou that Jesus Christ bore all my sins and you will help me to live in a worthy way, considering others and looking to the interests of others and to the interests of Jesus Christ more than my own interests"
I thankyou, in The Name of our Lord Jesus Christ.
Amen!
S
cripture taken from the HOLY BIBLE, NEW INTERNATIONAL VERSION®. Copyright © 1973, 1978, 1984 International Bible Society. Used by permission of Zondervan. All rights reserved.
T
he "NIV" and "New International Version" trademarks are registered in the United States Patent and Trademark Office by International Bible Society. Use of either trademark requires the permission of International Bible Society.